WHY OUTSOURCE TO BROADLEX
Since 1969, Broadlex has delivered specialised cleaning solutions to a wide range of clients and industries across Australia.
As a professional service provider, we have the resources and ability to cater to a variety of client and project requirements.
These capabilities have led to the renewal of major contracts in the retail, aviation, commercial, industrial, government, education, entertainment, and health sectors.
Our exceptional level of customer service has helped us to maintain respectful and collaborative relationships with our clients, and our nationwide operation offers them accessibility, choice, and convenience.
Our investment in staff training and development allows us to provide innovative and professional cleaning solutions.
Broadlex's systems and training programs have driven quality service, and our clients' sites reflect these high standards.
CORPORATE SUSTAINABILITY
Broadlex is actively engaged in sustainable practices and as part of our commitment, we adopt the following:
ENVIRONMENTAL – Green cleaning practices.
ECONOMICAL – Compliance with fair work principles.
SOCIAL – Community involvement and equal opportunity.
Broadlex has all relevant industry accreditations and certifications to support the above mentioned sustainability commitments. Our compliance extends to the Modern Slavery Act, and Fair Trading Australia.
Broadlex also participates in a number of volunteer programs and corporate sponsorships, and donates to a number of charity organisations. Some organisations include:
Guide Dogs Australia
International Fund for Animal Welfare
RUOK Suicide Prevention
Worldwide Fund for Nature
Australian Red Cross
Indigenous Community Volunteers
The Childrens Hospital – Westmead
National Breast Cancer Foundation
Sydney Medical School – UTS
Starlight Childrens Foundation
The Heart Foundation
QUALITY AND TECHNOLOGY
Broadlex has the financial resources to invest in quality equipment and machinery that drive the highest standard of cleanliness on-site. All Broadlex equipment and machinery is maintained under a stringent Preventative Maintenance Program, so clients are assured that we only use safe and functional tools. By conducting thorough site assessments, our operations managers are able to determine the best approach for each project.
SAFETY AND TRAINING
In order to uphold high client standards, Broadlex is committed to the professional development of staff. Employees undertake the Broadlex Induction Program, which trains them in Work Health and Safety, risk management, and customer service. As part of our commitment to excellence, we also offer formal training and managerial courses.
PEOPLE
Broadlex is dedicated to forming and sustaining solid business relationships with clients and staff. The level of our cleaning and customer service has allowed us to nurture a loyal, diverse client base. By taking measures to ensure that our employees feel valued and satisfied in their work, Broadlex's service has remained consistent and efficient.
SYSTEMS – Industry Standards
Broadlex is compliant with the latest industry standards, and we ensure that our cleaning services meet these standards and requirements.
Our integrated systems are certified by Global-Mark for:
Quality Management under AS/NZS ISO 9001
Environmental Management under AS/NZS IS0 14001
Occupational Health and Safety in accordance with AS/NZS 4801.
HACCP – important food safety Code.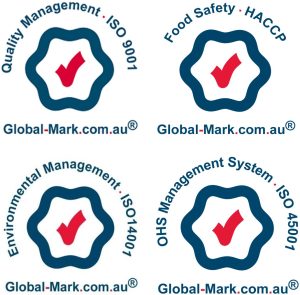 RELATIONSHIPS
Broadlex has a high contract renewal rate because of our firm belief in the value of customer service. In working with our clients to achieve positive outcomes and exceed their expectations, our team carefully listens and responds to their needs. Our successful business relationships have all grown through respect, collaboration, communication and an unconditional commitment to our clients and staff in the pursuit of industrial harmony.
GET IN TOUCH
We would like to hear from you. Please contact us or call us on
1800 954 002 to discuss your cleaning needs and how we can deliver value to your business.
GET IN TOUCH
We would like to hear from you. Please contact us or call us on
1800 954 002 to discuss your cleaning needs and how we can deliver value to your business.